Are you a business that wants to publish more content to the web? We can help. We offer blog design and development.
Establish Your Company as an Industry Authority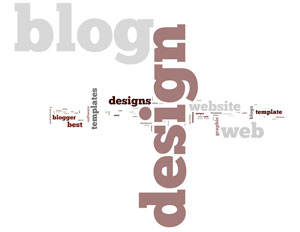 Having a blog not only helps you stay connected with your customers through regularly published content, it stimulates conversation and helps to build your customer base. Having the power to easily publish to the web on a daily basis helps you to establish your company as an authority within your industry and collect invaluable feedback from current and potential customers.
Custom Blog Design
We use open source blogging platforms that are intuitive to use, search-engine friendly, and web standards focused. This means that you can build your blog knowing that the user experience will be positive while staying within your advertising budget. These platforms are fully customizable, which means we can create a custom blog website design based on your brand identity.
Extendable Solutions
Want a photo gallery? Need to publish PDF's? Want your blog articles to automatically appear on your Facebook and Twitter pages? Your blog can be extended in more ways than you can imagine.
Here are some of the many features of the blogging platforms we support
Automatic spam protection
MS Word-type WYSIWYG content editor with option to switch to "code" view
Easy menu management
Media manager for uploading a variety of file types including images, videos, audio, PDF, MS Word files
RSS capability with RSS 2.0, RSS 1.0, and Atom support
Importing content from other 3rd-party blogging systems (such as Blogger, Textpattern, Movable Type)
Integration of Twitter / Facebook account profiles.
Multiple authors up to 10 levels of users, with different levels /privileges
Complete on-site SEO solution that allows full meta-data control
Full code compliance with the standards of the W3C
One-click software and plug-in module updates
Widgetized Sidebar and Footer for providing a simple way to arrange the various plugins available
Custom background support if needed
Improved content management with custom post types
Threaded comments
Create contact forms via administration area
Integrated search functionality
Automatic backup of database tables if needed
Categories and tags for topical archiving posts
Allows any visitor to bookmark and share your site easily with many popular services
Visitor tracking integration
Contact us to begin publishing your content and media today.